T. J. Clark's private labeling division is the best in the nutritional supplements business.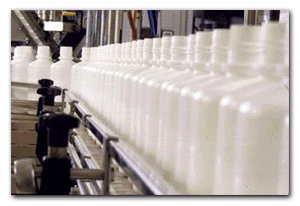 We can bottle and formulate your nutritional products, put your label on our products, design and print labels for you, and act as your fulfillment house.
Our bottling equipment, warehouse floors and storage facilities are bacteria-free, and checked on a daily basis to make sure they stay that way.
Our production facilities and manufacturing practices set the standard for others to follow, and we pride ourselves on our ability to provide you with the highest quality products and packaging.
FDA standards for the nutritional supplement industry are very strict. While other companies claim to follow GMP (Good Manufacturing Practices), T. J. Clark and Company strictly adheres to the latest FDA draft proposal for the dietary supplement industry.